Is purchasing private health insurance a good idea?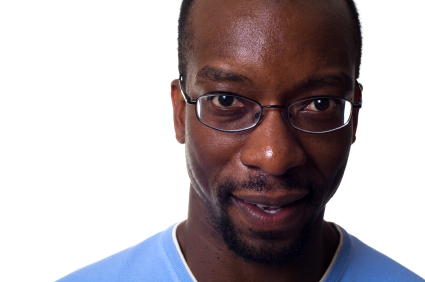 If you are an individual who cannot get group health insurance through your employer, purchasing private health insurance is probably something you should look into. There are a large number of people in the United States who do not have coverage for health insurance. This is not a good idea and can cost the taxpayers a lot of money.
With FREE tool on this page, and your ZIP, you can create a list of appropriate health insurance providers and their best plan options today!
Having some type of health insurance is important. There are a number of benefits unique to a group health insurance plan, including lower premiums and more comprehensive coverage. This is why it is usually a better idea to get health insurance through your place of work or through a professional organization if it is a possibility.
When Purchasing Private Health Insurance
Health insurance is not a one size fits all type of thing. There are a wide variety of plans and a large number of companies who offer them. Before you decide on a plan there are a number of questions that you should answer to make sure you get the right plan, whether it is for just you or for your family as well.
One important question you should explore is how much the plan is and what type of costs will you incur. The monthly premium is only one part of the puzzle. To get a lower health insurance premium you will more than likely have a higher deductible or limited coverage. Both of these options will cause you to pay more out of pocket for your health needs.
Decide whether you want only major expenses covered or a variety of services such as doctor visits and prescriptions. Also ask what your copayments and coinsurance will be. Find out if you are covered if you use a facility or doctor outside of the network and if you are, how much more you will be responsible for.
If you currently take prescription medication, make sure any health insurance policy you consider will cover those prescriptions.
If you already see a doctor on a regular basis it may be important for you to have medical coverage with that particular physician. If you have conditions that are preexisting, find out if the health insurance policy will cover them.
If you use alternative care like homeopathy, naturopathy, massage, or chiropractic care, look for health insurance plans that cover those services. Make sure emergency services are covered by the plans you are researching. For more questions to consider, visit the Insurance Information Institute's website.
Alternatives to Private Health Insurance
If you have the opportunity to take advantage of group insurance, you should. In most cases this is through your own employer or through your spouse's employer. Group health insurance is preferable because it is a lot less expensive and the coverage is broader.
Group health insurance is easier to obtain for people who have a preexisting condition. If you are a member of a professional organization, see if they have a group health insurance plan available for their members.
If you find that individual health insurance is too expensive, there are some programs sponsored by the government so that you can get medical care. Some of these programs are state sponsored and others are federally sponsored. Examples of these health insurance programs include Medicaid, Medicare, Children's Health Insurance Program (CHIP), Indian Health Service, Military Health Care, and plans that are specified by each state. For programs that are offered in your state, visit the National Association of Insurance Commissioners and click on your state.
Finding Private Health Insurance
If you have decided that private health insurance is the best choice for you there are a number of ways to find it. One is by comparing companies online, such as on this site. You can also individually contact each company by phone and get your questions answered by one of their representatives.
Another option is to use a broker. A health insurance broker can help you answer the important questions and then research different companies to find out which one will support your needs the best. He or she can also give you quick quotes as far as what changing the deductible will do to the premium or what a major medical policy will cost in comparison to a more comprehensive plan.
Use your local ZIP code to get a FREE comparison of health insurance plans today!