Compare plans from top companies.
Top Rated Health Insurance Providers
See what others are saying about these popular carriers.
Other Health Insurance Providers
Browse carriers by name and add your own ratings.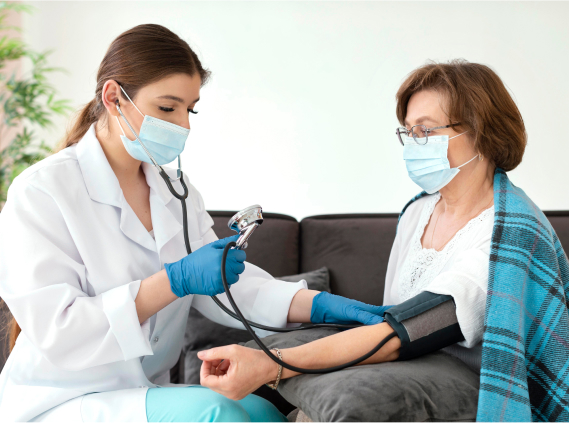 Health Insurance Providers
As complicated as it may seem, health insurance is incredibly important for our overall well-being. Many people do not take the time to thoroughly research health insurance companies prior to enrolling in a plan. Typically, this is simply because doing so can seem incredibly overwhelming.
But what if we told you that comparing health insurance companies doesn't have to be difficult? Now, you can review health insurance providers with ease! Simply enter your zip code above, and you can begin comparing plan quotes from insurance providers in your area today.
View Health Insurance Providers
Every Health Insurance Provider is Different
Health insurance companies may offer the same type of service, but that doesn't mean they all offer the same benefits. In fact, many different factors, such as state regulations and underwriting policies, can affect the out-of-pocket premium costs you pay for coverage. 
Typically, if an insurance provider determines that you carry a lower level of healthcare risk, you may have lower premium payments depending on your plan. While there isn't much you can do to conceal your own health history and the health history of your family, there are a few elements you can control that may present a lower level of risk to various insurance providers. These elements may include a healthier diet, a higher degree of exercise, or limiting alcohol or tobacco intake.
The fact of the matter is, no health insurance provider is the best choice for everyone. For this reason, it is important to thoroughly research and compare insurance companies in your area in an effort to find the best possible coverage for you.
Add your own reviews!
Do you want to review your insurance carrier? If so, feel free to search our list of health insurance providers and leave your very own rating and review.

Health Insurance Comparison
Save on plans from top providers.
Comparing Health Insurance Coverage Options
It should come as no surprise that the best way to find the right health insurance coverage for your needs is to research and compare the wide variety of providers in your area, and shop around until you find your ideal plan. You can do this by first deciding on the level of treatment and service you will need.
Start by looking for policies that provide the maximum amount of coverage for major medical expenses you think you may face in the future. Typically, the more value a plan carries in lifetime benefits, the more coverage you will have access to.
Once you have a good understanding of the coverage you will need, you can begin comparing the cost of healthcare by checking out plan price quotes. You can also take a look at customer reviews to ensure you are getting the best possible service you can find.
Remember, as important as a lower health insurance premium cost is, so too is the level of customer service a health insurance company is known to provide.
Reviewing Health Insurance Provider Customer Service
When comparing health insurance providers, how a company treats its beneficiaries matters. If you are attempting to get covered for an important claim, the last thing you need is to get the runaround. When deciding on your next health insurance provider, consider the following:
Does the provider pay for costs first, or do they wait to reimburse you?

How many hoops must you jump through before you receive coverage?

How long does it typically take for your provider to approve a claim?

Does the provider offer a toll-free contact number?

If so, how long does it take to speak to a live representative?
Getting covered for your healthcare needs can be stressful, that's why it is so important to consider health insurance providers who put an emphasis on treating their customers well.
What to Do if You Are Denied Health Insurance Coverage
Unfortunately, it is possible for a health insurance company to deny you coverage when you apply. In this scenario, you have the right to request the reasons for this denial in writing. Once you have this letter in hand, review it carefully . If you feel as though the provider made a mistake, you can reach out to them directly or ask your doctor for assistance.
In the event that you have asked your insurance provider to reconsider and are still denied coverage, it may be worthwhile to apply for coverage through a different company. Even if you are denied by one insurance company, it doesn't mean you will be denied by others.
As stated, each provider offers different benefits and follows different underwriting practices. There is no harm in shopping around to get approved for health insurance.
Review Health Insurance Providers and Compare Health Insurance Quotes!
Start comparing insurance plans, benefits, service, and premiums from the comfort of your very own home today with Health Insurance Providers. Our free insurance quoting tool is simple and easy to use. Just enter your zip code today to start comparing quotes from a variety of providers in your area. We look forward to assisting you!