How to Get a Replacement Health Insurance Card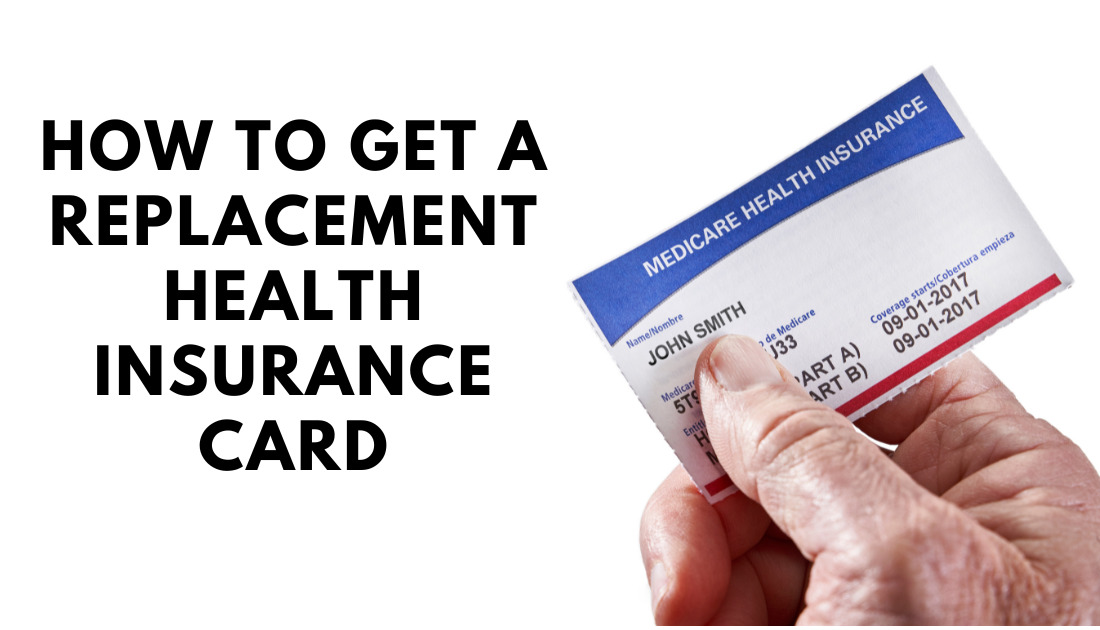 Just the Essentials...
You should replace your health insurance card ASAP if it has been lost or stolen.

Losing your health insurance card increases your risk of being a victim of medical identity theft.

If you lose your health insurance card, your access to medical care may be limited or lost completely.

Your health insurance card protects you if you have a medical emergency when you're away from home.
Oh No! I've Lost My Health Insurance Card!
So, you've misplaced your health insurance card. It happens. Cards can be easy to misplace or lose, especially if you're trying to keep track of several at once.
Losing your health insurance card isn't the end of the world. However, if you wait to do anything about it, your delay could put you in a tough spot. Best case scenario, your health insurance is limited for a little while until you get a replacement. Worst case scenario, you become a victim of identity theft.
When you lose your health insurance card, it's important to get a replacement as soon as possible. Getting a replacement card is easier than you think, as you have many different ways to request one, depending on your insurance.
Your options for replacement will vary depending on your health insurance provider. For instance, getting a replacement card for a policy provided through the ACA Marketplace or an employer will be a different process than getting one through Medicare or Medicaid. In short, your process for getting a replacement health insurance card will differ by provider.
Looking for quality health insurance plans in your area? Get free quotes today by entering your zip code into our free plan finder above!
Why Should I Replace a Lost Health Insurance Card?
If you lose your card, your healthcare provider can still use certain info to identify whether or not you have health insurance coverage. It just isn't as easy as if you had your health insurance card. For instance, they can look up enrollment and coverage by:
Your date of birth. 

A state-issued ID, such as a driver's license.

Your social security number.
This does not mean that you should simply rely on these things to prove coverage. If you have lost or damaged your health insurance card, or you suspect it's been stolen, there are numerous reasons why you should get a new one.
Emergency Care and Other Unexpected Issues
If you have a medical emergency, but you've lost your health insurance card, you'll probably have no problem getting in with your personal care physician. If you're traveling and out of network, getting assistance without your card when you've had an accident or medical emergency won't be as easy.
Having a health insurance card will help you easily get the care you need when you need emergency assistance away from home.
Medical Identity Theft
According to the Federal Trade Commission, medical identity theft is one of the fastest-growing forms of ID theft. Thieves may steal your medical identity to:
See a doctor.

File a claim.

Get prescription medications.
If an ID thief tries to use your stolen card for treatment, it may raise red flags with a provider, especially if their provider doesn't take your insurance. However, there are those instances where the ID thief may actually be able to use your card. This can cause issues with your medical records, or you may end up on the call list of a debt collector for medical bills you don't actually owe.
If you suspect that your medical identity has been compromised, you can report suspected theft through the federal government's own ID theft website. The site will guide you through all of the necessary steps to resolve your medical records.
How Do I Get a Replacement Health Insurance Card?
The process by which you can get a replacement health insurance card all depends on your health insurance provider. Let's take a look at how the processes that different health insurance providers use to issue replacement cards.
The ACA Marketplace
If you purchased your policy through the ACA Marketplace, you can check your enrollment status at any time through your Healthcare.gov account. To check your coverage:
Log into your account.

Click on your name.

From the menu, choose "Applications and Coverage".
Not seeing your insurance company, or unsure of whether or not you completed enrollment? Give your insurance company a call. They should be able to help. If your card has been lost, they'll be able to guide you through the process of obtaining a new one.
Medicare
If your Medicare card has been lost or damaged, or you suspect that it's been stolen, getting a replacement is as easy as logging into your My Social Security account. To get a replacement Medicare card, the Social Security Administration suggests using your My Social Security online account. 
Don't have an online account? You can get a replacement Medicare card through one of two ways:
Call the Social Security Administration at (800) 772-1213, or for those hard of hearing, (800) 325-0778.

Visit your local Social Security office.
Medicaid or Other State Health Insurance Programs
For recipients of Medicaid or other state health insurance programs, the process of replacing your lost Benefits Identification Card (BIC) is similar to replacing a lost Medicare card. Your state should have an online portal to access your health insurance and benefits. This is where you can also ask to replace a lost BIC card.
If you don't have access to the online portal, you can still easily obtain a replacement BIC card. Just call your local benefits office or visit them in person.
PPO, HMO, or Other Private Health Insurance Plan Cards
Do you have a health insurance plan through a private provider? If so, replacing a lost, damaged, or stolen health insurance card may be easier than you think. Most health insurance providers make the process of replacing a lost card relatively painless. These days, many even offer digital versions through their apps!
Some of the ways that you may be able to get a replacement health insurance card through a private provider include:
Filing a request online through their benefits portal.

Calling your health insurance provider to request a replacement.

Requesting a replacement in writing or by fax.
In Case of Disaster or Emergency
In the event of a disaster or emergency, the federal government and many health insurance companies have relaxed rules and policies to fit the situation. If you're a Medicare recipient, for instance, you will be able to see any provider offering services during an emergency or disaster.
According to Medicare.gov, out-of-network provider charges may be reimbursed during such circumstances.
Waiting Periods and Alternatives
It can take up to 30 days to receive a replacement health insurance card. If you need care during that period, you may be able to request a letter of coverage that may serve as temporary proof of insurance. 
Not all health insurance providers offer online services, such as digital cards, but many today do. In this digital age, health insurance providers have made it easier than ever to access your card in the event that you lose your physical copy. Digital cards that you can print or show in an app give you the power to access a new health insurance card right away.
Key Resources: