What is a Subscriber ID Number for Health Insurance?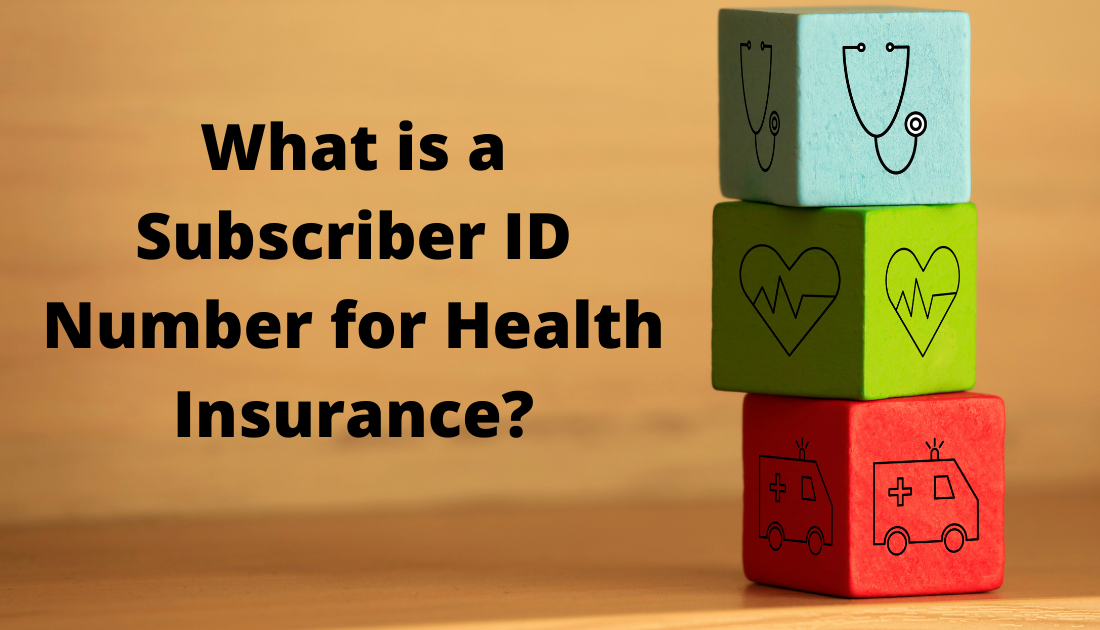 Just the Essentials...
Your subscriber ID is the number associated with your health insurance plan.

Your subscriber ID is typically located on your insurance card.

If you only have health insurance for yourself, your subscriber ID will be associated with you only.

If more than one member of your household is enrolled in the same health insurance plan, you will all have the same subscriber ID.
What does the Subscriber ID number do?
Somewhere on your health insurance card, there's a number that's very important. You might say it's key to identifying who is requesting healthcare services without the need to find you by name.
That number is known as your subscriber ID.
When you're filling out paperwork at a medical office, if you have health insurance, you'll be required to provide your subscriber ID. It doesn't matter whether you're coming in for a simple yearly checkup or a series of medical tests, you'll need to provide that subscriber ID number as proof of insurance.
Still looking for quality health insurance? Enter your zip code above to compare free health insurance quotes!
How do I Find My Subscriber ID Number?
The health insurance card that you receive when you enroll in a plan contains a lot of important information. Along with the name of your health insurance provider and their contact information, you'll find:
Your subscriber ID number.

Your

group plan

number.

Your health insurance plan type.
If your health insurance card is digital, you should have received your subscriber ID with your electronic documents.
Are you having trouble locating your subscriber ID? If so, you can contact your insurance provider. After giving them some basic information, they should be able to provide you with your subscriber ID number. They should also be able to send you replacement documents.
What are some other names for a subscriber ID number?
All health insurance companies, including those on the ACA Marketplace, use their own design when they issue health insurance cards. While most companies use the same terminology of "Subscriber ID," others may use a different term for ID numbers. Some other terms that mean the same thing as "Subscriber ID" include:
Member ID

ID

Identification Number

Patient ID
Why is my subscriber ID number important?
Your healthcare provider will collect your insurance information before they see you. If you do not have health insurance, you will likely be asked to pay for your services before you receive them.
If you have health insurance, your subscriber ID indicates what type of health insurance plan you have. The office staff will enter all relevant information so that they can properly bill your health insurance company. Your subscriber ID is needed so that your healthcare provider can make sure that you are billed correctly.
Who is the subscriber?
"Subscriber" may appear to be defined several different ways, but each definition essentially means the same thing.
When health insurance is purchased through an employer, the subscriber is the person who pays for health insurance premiums or whose employment is the reason for membership in a health insurance plan. In the ACA Marketplace, the subscriber is the primary person who applies for a health insurance plan. Through any other means, the subscriber is the primary adult who initially applies for insurance.
In all cases, you are the "subscriber" if you are the person who applies or pays for health insurance coverage. Any dependents on your plan should have the same insurance information as you do if you are the subscriber. Your plan becomes a family plan when you're getting insurance for yourself and your spouse or for a household with children.
If you have adult children under 26 years of age, they are eligible to remain on your health insurance plan. Until they reach the age of 26, they can remain on your plan even if they:
Live independently

Are able to purchase other types of insurance

Have families of their own

Are attending school

Not financially dependent on you
What types of payments am I responsible for?
In addition to your monthly premium, you may also be charged with other costs. These costs are referred to as out-of-pocket costs, and can be paid with:
Cash

Check

Credit Card

Debit Card
Out of pocket costs can include copayments and coinsurance. Copayments, or copays, and coinsurance are similar, but different in some ways. Copays are set amounts that you'll pay for a healthcare service each time. The amount may be dependent on whether or not you've met your deductible. Paying coinsurance means you pay a certain percentage for the cost of a service.
Are you eligible to sign up for a new plan? If so, you can shop around to explore your options. You may find better plans that fit your budget in relation to how much you typically use healthcare services. For instance, if you do not use healthcare services as much as some others, you may be more comfortable with a plan that has higher deductibles, but lower monthly premiums.
Remember, if you're looking for your subscriber ID, it should be included in your paperwork related to your health insurance plan. Always be sure to give it to your provider when prompted if you have health insurance. Giving your provider your subscriber ID helps them bill you – and your insurance company – correctly.
Key Resources:
1: "What is my Health Insurance Group Policy Number?"
2: "How Long Can You Stay on your Parents' Health Insurance?"
3: "Young Adult Coverage"
4: "What is a Copay in Health Insurance?"
5: "Coinsurance"
6:  "Your Total Costs for Healthcare: Premium, Deductible, & Out-of-Pocket Costs"