Are Nutritionists Covered by Health Insurance?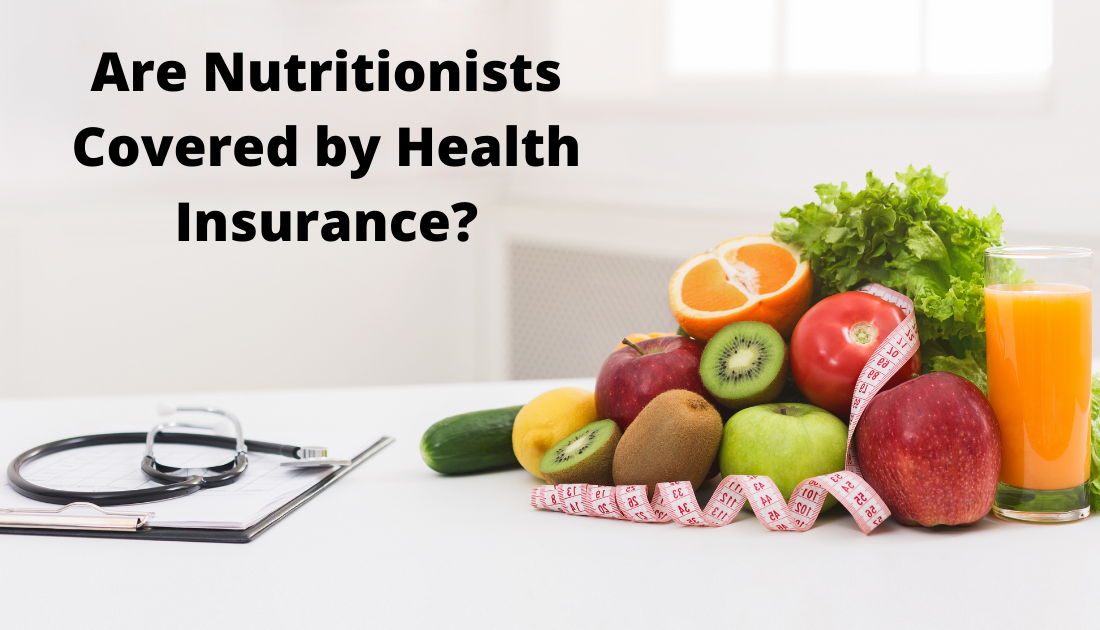 Just the Essentials…
Nutrition is often counted as a kind of preventative care

Nutritional services are covered by insurance if you have a diagnosis of a condition where nutrition counseling is a recognized treatment. It may or may not require a pre-authorization by an insurance company

Doctors can make referrals to a nutritionist in cases that are not clearly spelled out by insurance

In some cases, nutrition services are included as a part of the Affordable Care Act

Some US states require insurers to provide additional nutritional service coverage for things like obesity and weight loss
Can I get a nutritionist under my heath insurance plan?
When it comes to preventative health care, nutrition is a major part of the conversation for pregnant women, hyperactive children, and those with cardiovascular issues, diabetes, and obesity. While some may look to general knowledge about nutrition, others may need the services of a qualified nutritionist. In some situations, a nutritionist may be covered under your health insurance policy.
Find the right health insurance for your needs and budget; enter your zip above and compare free quotes today!
Who can perform nutritional therapy?
Nutritional therapy can be offered by a number of different qualified individuals. Individual states have different regulatory laws that specify what kind of professional may perform these services. This can be as restrictive as only allowing the work to be done by licensed and exempt individuals, a status only offered in-state to registered dieticians.
Other states are much more all-encompassing and will allow a wide variety of qualified individuals to have a recognized nutrition practice. It is important to note that while many unlicensed people may still offer nutrition services legally in a restrictive state, they will not have the qualifications necessary to be acceptable nutritionists according to an insurance policy.
Nutritionists that insurers typically recognize include:
Registered Dieticians (RD) –

Earning a registered dietician degree requires an exam, supervised clinical visits, and certification by a private trade association. It is the most universally recognized degree for providing insurance-qualified nutrition treatment.

Certified Clinical Nutritionists –

Those with this credential have an undergraduate degree in nutrition services, a post-graduate degree recognized by the Clinical Nutrition Certification Board (CNCB), and a passing score on the board exam.

Certified Nutrition Specialists –

This is the most commonly recognized qualification outside of an RD. It requires an advanced degree, a passing score on a board exam, and a series of supervised clinical exercises.

Health Coaches –

These are medical professionals who are additionally trained in nutrition, exercise science, and behavioral psychology. While they may hold a certificate, they are not considered to be board certified.
When is a nutritionist covered under insurance by federal law?
Nutrition services are available to adults as a part of the Affordable Care Act. Specifically, the law requires insurance companies to cover diet counseling for adults who are at risk for chronic diseases. More targeted laws exist in some states.
These regulations create additional protections for patients who might need nutrition services and are typically geared toward one specific condition rather than nutrition counseling in general. Chronic diseases where nutrition is a common treatment include:
Type 2 Diabetes –

This condition, characterized by a high tolerance to insulin, can often be prevented by a smart diet that is low in sugar. The

American Diabetes Association

recommends that dietary changes be the first step in helping a sufferer of pre-diabetes to control their condition.

Cardiac and Blood Pressure Problems –

Diet has again been shown to be a major factor in both prevention and early care of these conditions. The

Mayo Clinic

has created eating guidelines and a diet plan to help those at risk of stroke and heart attack to lower their risk of incurring life-threatening events.

Malabsorption –

Malabsorption

is an inability to pass some or all nutrients from the gastrointestinal tract into the bloodstream. Many medications and post-surgical conditions that require colostomy bags can make it difficult for a patient to absorb and gain the correct nutrients for optimal health. Others may have conditions like Crohn's or

Celiac Disease

that restrict intestinal absorption capabilities. Nutritional counseling can help patients to pinpoint missing dietary elements and find solutions that work with their unique medical conditions.
What conditions requiring nutritional counseling are recognized by state insurer laws?
While all states must follow federal law when it comes to insurance, they may also make additional, stricter requirements. Obesity is recognized as a diagnosis that allows for prescribed treatments in eight states for children and in ten states for adults.
States like California will also allow insurance coverage to pay for part of a recognized weight loss program that includes accountability, weigh-ins, and dietary guidelines. Jenny Craig, CrossFit, and Weight Watchers can all meet this requirement, as do a number of individual practices.
What about diseases that are not specifically covered by my insurance?
If nutrition therapy is not the default treatment for a particular condition, many insurance companies will still cover treatment when it meets certain conditions:
The treatment is referred by a physician

Nutrition therapy is a recognized treatment solution for the problem

The treatment is seen as a cost-effective and productive solution to the problem
A good example of this failure to thrive, or FTT. This is a pediatric condition where a child does not grow fast enough to keep up with their growth curve and falls below the one percentile curve line. These children run the risk of stunted growth and delayed brain development.
Because FTT can be caused by myriad factors, nutrition therapy is not an automatic solution. In the case of a medical or genetic issue, it may not be very effective or may only be effective in conjunction with additional treatment. However, when the cause of FTT is unclear, nutritional therapy is often one of the most effective ways to help a child get back on the growth curve. Insurance companies rely on doctors to determine whether this therapy is a good plan of action for each individual child. This means that it is available to a parent and covered by insurance only with a medical referral.
As businesses, insurance companies are not only in the practice of helping to pay for medical treatment. They are also aware that approving proactive solutions that are proven and relatively inexpensive can save their clients' well-being and reduce their out-of-pocket costs.
Because of this, nutrition services are a common enough treatment that they can be found in many policies. This makes them an excellent thing to look for when comparing policies in the case of self-funded insurance plans.
How to Gain Coverage for Nutrition and Nutritionist Services
A visit to a nutritionist or dietician can be easy to obtain for those with problems easily linked to nutrition. However, for those who are dealing with other issues, there is a more tenuous link, and it may be more difficult to gain automatic coverage. Mental health disorders are a great example of this. A 2008 study shows that 40 percent of all disability recipients in the US have some form of mental health disorder. Diet and supplements have shown positive results in managing these conditions.
Because of this, the advocacy of a health professional can go a long way in convincing an insurance company that this may be a less expensive and more effective alternative to traditional treatments. A good advocate is the best ally when looking for coverage of unconventional services.
As preventative services continue to show promising results that are both effective and cost-preventative, insurance companies continue to be more inclusive when it comes to looking out of the box for treatment.
As studies move toward natural solutions like probiotics and nutritional supplements, these items move away from new-age and into the mainstream.
States are reinforcing the validation of nutrition by adding services to their insurance laws and widening the scope of recognized nutrition professionals. As more studies are funded and completed, this trend is likely to broaden to more areas of the health profession.
Compare health insurance quotes today with our free tool in order to get great suggestions and more information on personalized policies from insurers in your state!
Key Resources: