[su_box title="To sum it up…" style="default"]
If you work as a full-time real estate agent for a large company, your employer is required to offer you health insurance
If you are a self-employed real estate agent, you can purchase health insurance through the Realtors' Insurance Marketplace, the Healthcare Exchange Marketplace, or through a private broker
If you are a real estate agent that runs a small business, you might be eligible to purchase insurance for you and your employees through the Small Business Health Options Program (SHOP)
If you just recently left a different full-time job to become a real estate agent and lost your job-based insurance coverage, you will qualify for a special enrollment period
If you do not get health insurance, you will be responsible for paying the individual mandate penalty fine
[/su_box]
How do I get health insurance if I work as a full-time real estate agent for a large company?
If you work full time for a large real estate company with more than 50 full-time equivalent employees, your employer is required to offer you health insurance under the Affordable Care Act mandate. Your employer-based insurance plan must also meet minimum value requirements.
Click here to compare free health insurance quotes today!
If your company does not offer insurance at all or does not offer insurance that meets the minimum value guidelines, your employer may be responsible for paying a fine. If you are only a part-time employee, your company is not required to offer you insurance.
How do I get health insurance if I am a self-employed real estate agent?
If you are self-employed or do not work for a company that offers health insurance, you have several options for purchasing your own health insurance. You can use the Realtors' Insurance Marketplace.
If you are a member of the National Association of Realtors, you might qualify for additional savings and benefits. You can also purchase a health insurance plan from the Health Insurance Marketplace.
What are my health insurance options on the Healthcare Exchange?
There are multiple types of plans that you can purchase on the Healthcare Exchange Marketplace. The plans are divided into four metal tiers known as Bronze, Silver, Gold, and Platinum.
When you fill out an application on the Healthcare Marketplace, you will find out if you qualify for any tax subsidies or cost sharing savings.
You will also find out if you are eligible for government coverage programs such as Medicaid or the Children's Health Insurance program.
A Bronze Plan usually has the cheapest monthly premiums but the highest deductible, while the Platinum Plans have the highest monthly premiums but the lowest deductible. If you qualify for premium tax credits, you can apply them to any level plan.
However, if you are eligible for cost-sharing reductions on your out of pocket payments, such as copays and deductibles, you must purchase a Silver Plan to use them.
How do I enroll in a plan?
There are four ways you can apply for an individual plan on the Healthcare Exchange. You can apply online, mail in an application, or speak to a representative in person or over the phone.
To apply online, you can create an account and fill out the application on the healthcare.gov website. If you wish to apply by mail, you can download the application form off the website and send it in.
You will need to enroll in a plan during the open enrollment period between November and January unless you qualify for a special enrollment period.
What if I recently left my job to become a real estate agent and lost my health insurance?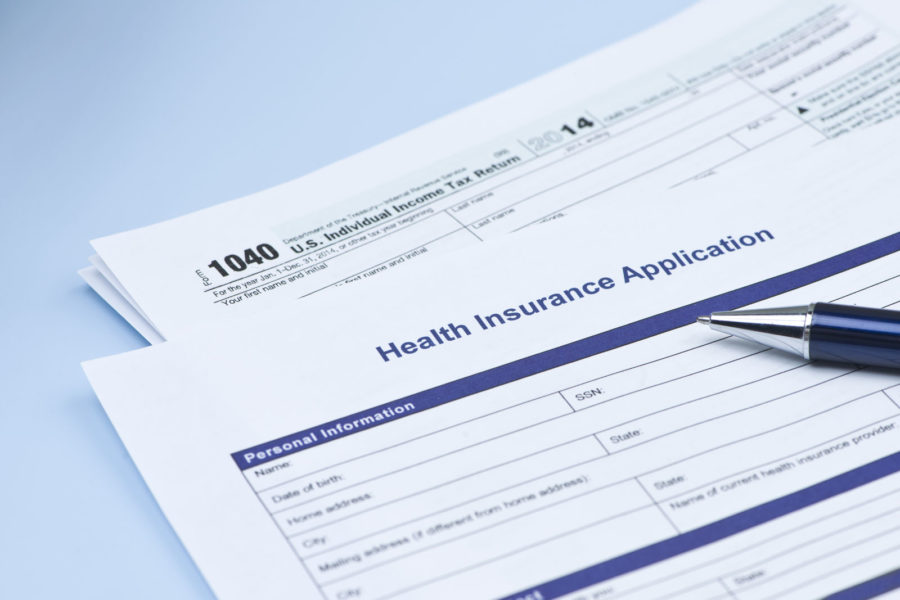 If you recently left your job to become a real estate agent or lost coverage for another reason, you will most likely qualify for a special enrollment period.
You will not qualify for a special enrollment period if you dropped your job-based coverage on your own but still work for the same company or if you stopped paying your monthly premium.
If you lost your coverage in the past 60 days or expect to lose it in the next 60 days, you will most likely qualify for a special enrollment period.
What if I own a real estate agency that is considered a small business?
If you own a small business, you might be able to purchase your insurance plan through the Small Business Health Options Program(SHOP). This program helps you provide health insurance to your employees if you have 50 or fewer full-time equivalent employees. There is no open enrollment period for this program.
You can give your employees the opportunity to choose from multiple plans and choose how much money to contribute to their coverage. You can use a private broker to navigate this program or do it online.
If you employ less than 25 people, you might qualify for the SHOP tax credit which can be worth up to 50 percent of the monthly premium costs.
What happens if I don't get health insurance?
If you do not get health insurance, you might be responsible for paying the individual mandate penalty fine. The fee will be calculated in one of two ways and you'll have to pay whichever is higher. It will either be 2.5 percent of your household income or $695 per adult and $347.50 per child under the age of 18 with a maximum of $2,085.
You will have to pay the fee when you file your taxes for the previous year. You will only pay the fine for each month that you went without insurance.
How do real estate agents get health insurance?
Real estate agents can get health insurance in a variety of ways. If they are full-time employees of a large company, they should be offered employer-based health insurance. Otherwise, they can purchase through the Healthcare Marketplace or a private broker.
Find coverage for employees or yourself by comparing free health insurance quotes below! Enter your zip code now to start!
[su_spoiler title="References:" icon="caret-square" style="fancy" open="yes"]
[/su_spoiler]
Free Health Insurance Comparison
Compare Quotes from Top Companies and Save
or call
(844) 983-3165
for free quotes