[su_box title="To sum it up…" style="default"]
If you were recently let go from your job, you are most likely eligible for COBRA insurance
If this is not an option or your COBRA coverage has expired, you may qualify for free or low-cost coverage such as Medicaid or the Children's Health Insurance Program for your dependents
You may also be able to purchase a plan through the Healthcare Marketplace based on your income and household size
Your eligibility for low-cost plans is based on your income and not your employment status
Any unemployment compensation you receive will count as income when determining your eligibility
[/su_box]
What is COBRA insurance?
COBRA is an acronym for the Consolidated Omnibus Reconciliation Act of 1985. It was created to ensure that recently terminated employees temporarily continue to receive health insurance coverage under their employer's plan. It also applies to employees who have had another change in employment status or a reduction in hours.
Terminated employees, as well as their spouses and dependents, are able to be covered under COBRA for up to 18 months after the termination date or reduction in hours.
COBRA coverage will be available for up to 29 months for any employee who was considered to be medically disabled within the first 60 days that they were covered by COBRA. This also applies to the disabled employee's dependents even if they are not disabled.
COBRA coverage extends up to 36 months if you are facing the possibility of losing your insurance due to an employee's death, or a divorce or legal separation from the employee. Most employer-based group health plans are subject to COBRA.
If you have savings until you get a new job, private health insurance may still be an option. Enter your zip above and receive free personalized quotes online today!
Can I apply for Medicaid?
If you are unemployed and your income is limited, you should consider applying for Medicaid.
Medicaid provides coverage for many low-income Americans, as well as those with disabilities. Many states have expanded their Medicaid coverage to insure more people at or below a certain income level.
The coverage options are different in each state. If you qualify for Medicaid, your coverage can start immediately as there is no specific enrollment period for Medicaid.
There are two ways to apply for Medicaid. You can either apply online through the healthcare market place or you can apply through your state's local Medicaid agency.
To apply through the Marketplace, you will fill out an application for insurance which includes your income information.
If it looks like your income makes you eligible for Medicaid, the information will be sent to your state agency who can help you enroll.
Depending on your state, some Medicaid programs may cover your medical costs directly, while others may contract with private insurance companies.
Is the Children's Health Insurance Program an option?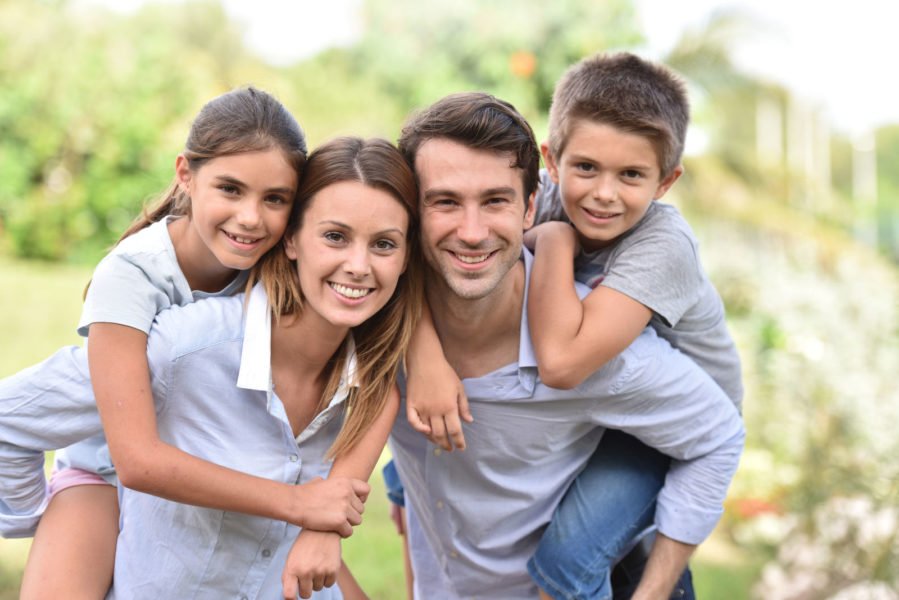 If you need to get your children insurance, you should consider applying for the Children's Health Insurance Program. If your children qualify, you will not have to pay for their insurance plan. CHIP is typically for lower income families that still make too much money to be eligible for Medicaid.
Just like with Medicaid, each state regulates their own CHIP program. You can apply by calling the program phone number or by filling out an application through the Health Insurance Marketplace.
They will forward the application your state agency who will assist you with enrollment if your children qualify.
Can I get an insurance plan through the Healthcare Marketplace?
Another option you have if you are unemployed and without health insurance is to apply and purchase a plan through the Healthcare Marketplace.
You typically need to enroll during open enrollment period which is between November 1, 2016, and January 31, 2017.
You may qualify for a special enrollment period if certain life circumstances, such as losing your job, caused you to be without coverage.
If you lose your job, you will get 60 days to enroll in Marketplace coverage.
Other life events can also count as qualifying events special enrollment period, including marriage or the birth of a child.
The special enrollment period begins 60 days before the event, but many times you can enroll up to 60 days after the event as well.
How will my eligibility for these insurance options be determined?

Your eligibility for COBRA is based on termination from your employment or a reduction in hours.
Your eligibility for Medicaid and the Children's Health Insurance Program is determined based on your income and household size, not on your employment status.
Any discounts or lower premiums on Marketplace plans are also determined based on income and household size. Any unemployment compensation you receive during this time will need to be reported to determine eligibility.
Compare private health insurance plans, private Medicaid providers, and other low-income, affordable health insurance options free of charge by entering your zip code into our tool below.
Free Health Insurance Comparison
Compare Quotes from Top Companies and Save