[su_box title="To sum it up…" style="default"]
The Affordable Care Act requires every eligible resident to get and keep health insurance
The individual mandate of the Affordable Care Act requires a tax penalty for those who fail or refuse to get insurance
Residents need to get health insurance to take advantage of the Affordable Care Act programs for disease prevention, wellness, and early detection
Residents need to get health insurance to take advantage of the Affordable Care Act programs for mental health care
Residents must get health insurance to take advantage of tax credits, premium assistance, and costs assistance features in the ACA
[/su_box]
The insurance requirement applies to everyone who must file a tax return, including unemployed members of family units. Most Americans must get covered, and all not exempt by hardship and other categories.
The national goal of the Affordable Care Act is to maintain good health; the idea is to maintain good health rather than treating illness and curing disease. A national program of regular health care helps Americans to live healthier, longer lives with less suffering and urgent medical care.
Check out health insurance quotes from multiple providers for free today by entering your zip in our search tool at the top of this page!
Obamacare and Immigrants
The individual mandate applies to every resident not exempt by legal status. The law applies to lawful residents with taxable income. Undocumented immigrants, non-citizens, non-US nationals, and aliens not lawfully present in the US are exempt. The rule is that all those who are not legally present in the US are exempt from the individual mandate.
National Policy to Improve Health
The Affordable Care Act represents a national decision to promote good health. The insurance mandate does not just apply to those in poor health; the rule requiring qualified health insurance applies to every eligible person. The goal is to cover everyone and keep those healthy persons in symptom-free condition as much as possible through prevention and wellness services.
The Penalty for No Insurance
The law requires a penalty for those who fail to get and keep health insurance without an exemption. The below-listed items describe the annual penalty for years 2014 through 2016.
The 2014 penalty was $ 95.00 for an adult individual;it was $ 47.50 for a child or minor, up to a family unit maximum that was the greater of one percent of family income or $ 285.
The 2015 penalty was $325.00 for an adult individual; it was $162.50 for a child or minor, up to a family unit maximum that was the greater of two percent of family income or $975.00.
The 2016 penalty was $ 695.00 for an adult individual; the penalty was $347.50 for a child or minor. The total penalty rose to a family unit maximum that was the greater of two and one-half percent of family income or $2,085.
Moving towards Universal Coverage
The Affordable Care Act grew from a long history of under-insurance in the United States. Other Western nations offered universal health coverage to their citizens including Canada. The lack of insurance coverage was due to many things including insurance company rules that charged high rates for females, women of child-bearing age, and persons with prior health conditions. Insurers denied many thousands of applicants each year because of pre-existing conditions.
National Consensus for Health Insurance
In the 1990's and again in 2008, the Congress made health insurance a national priority. Studies showed that it was part of the solution to the crisis in health care costs. The health benefits of insurance included early detection of serious conditions and less reliance on emergency medical facilities.
Most employees got insurance from employer-sponsored plans, and many plans were very generous. Other plans did not provide enough coverage and were frequently canceled when needed most. Today there is a view of progress that considers the single payer system as an alternative for the future.
The Health Benefits of Insurance
For the nation and its individuals, far too many diseases failed early treatment and detection. The result was a great deal of avoidable human suffering and an enormous multiplication of national medical costs. For example, type two diabetes can involve premature death, blindness, amputations, organ damage, and extensive medications.
When detected and treated early, many people require no more than dietary improvements and lifestyle changes. Health insurance is an ideal method for delivering regular medical care for screenings, early treatment, and detection. This is an important part of essential health benefits under Obamacare.
The Economic Benefits of Health Insurance
Getting and keeping health insurance provides long-term and short-term financial benefits for individuals, employees, and families. Some will use silver plans and health savings accounts to build resources for healthcare and financial strength. Health insurance protects savings, income and other assets against emergencies and other unexpected health care expenses.
Tax Credits, Costs, and Premiums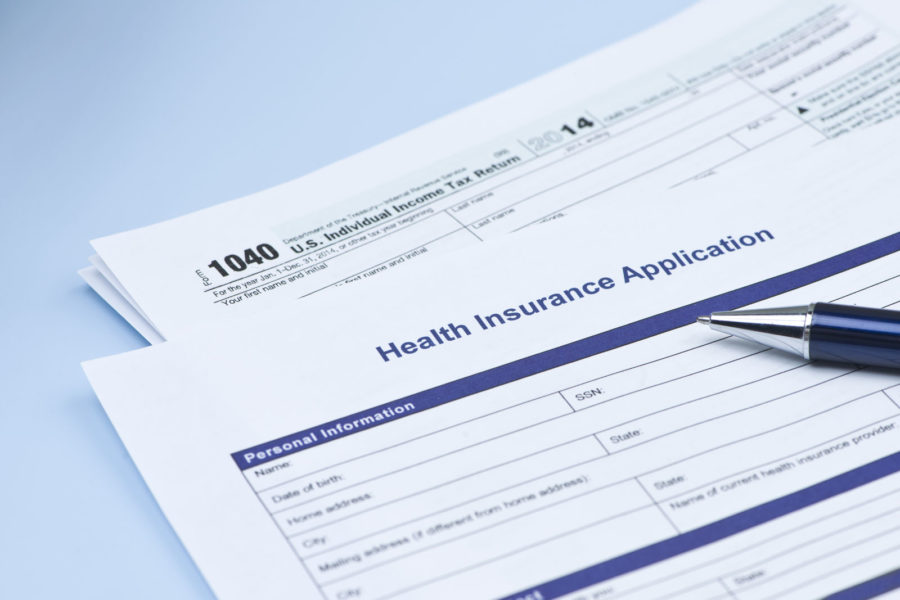 The Affordable Care Act offers tax credits to assist subscribers in lowering their monthly premiums. For policies purchased through healthcare.gov or state exchanges, eligible consumers can use tax credits, get premium assistance, and get costs assistance.
The eligible incomes for tax credit subsidies are those within 400 percent of the poverty line.
Health Care Benefits of Insurance Coverage
Getting and keeping health insurance provides long-term and short-term health benefits for individuals, employees, and families. Individuals and families get short-term benefits of getting high-quality health care without fear of denials.
Long-term benefits include building a health information baseline that will add to other records of care and examinations. With more extensive data on each participant, future medical providers can yield better medical outcomes.
Open Season Is the Best Time
The open enrollment period is the best time to get health insurance. The legal requirement takes effect with the first day of each calendar year. One must get covered and remain covered for 12 consecutive months. Comparison shopping can focus attention on the plan features that fit the needs of the individual or family situation.
After Open Season
The rule is that no one can buy qualified health insurance after the open enrollment period unless they find an extension or qualify for a special enrollment period.
After the open enrollment season, one may need health insurance but not be able to buy it. Persons that miss open enrollment for health insurance may qualify for health coverage through Medicaid, Medicaid expansion, Medicare, and the CHIP.
Dependents and Parent's Policies
Residents age 25 or younger may get qualified health insurance coverage through parent's health policies. The ACA requires plans to cover dependent children up to age 25. Reaching age 26 is a life event sufficient to get a special 60-day enrollment period.
Enter your zip code below to compare health insurance quotes today!
[su_spoiler title="References:" icon="caret-square" style="fancy" open="yes"]
[/su_spoiler]
Free Health Insurance Comparison
Compare Quotes from Top Companies and Save
or call
(844) 983-3165
for free quotes