When Can You Sign Up for Health Insurance?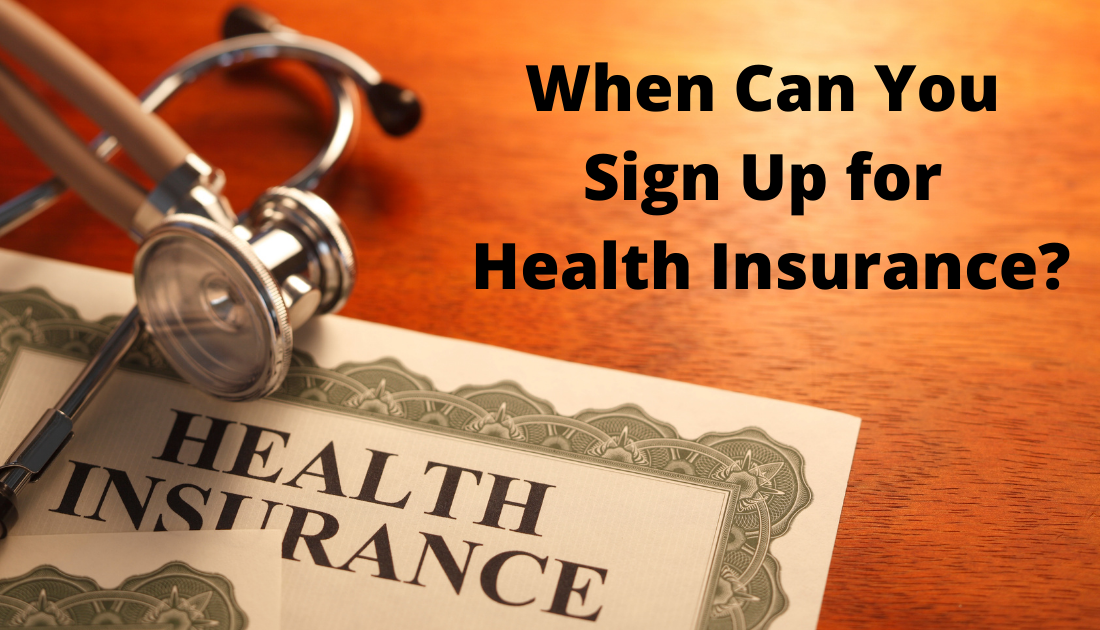 Just the Essentials...
The period during which the general public can sign up for health insurance through the Affordable Care Act (ACA) is known as Open Enrollment.

Open Enrollment for each year begins on November 1 and runs through January 31.

If you want coverage to start on January 1, you must sign up by December 15.

The general public can only sign up for health coverage if the Open Enrollment period is extended by the Federal Government.

If you have a qualifying life event, you can sign up for health insurance coverage after Open Enrollment.

This brief period is known as Special Enrollment.

Private insurance will generally accept Open Enrollment limits upon sign up.
Learn More About When to Sign Up for Health Insurance
It's always important to have an affordable, comprehensive health insurance plan. Life can throw unexpected curveballs our way, and health insurance goes a long way toward helping us soften the blow. What if you don't have it, though, and you really need it? When can you sign up for health insurance?
Unfortunately, you can't sign up for a health insurance plan any time you want. The general public is only able to sign up for health insurance coverage during a specific period of time. That doesn't mean that you should stop thinking about purchasing health insurance coverage, or comparing prices to find a plan that will fit your budget.
Let's take a moment to go over the periods during which you can sign up for health insurance.
Compare health insurance rates in your area today by using our FREE tool above.
Plans Available Outside of the Affordable Care Act (ACA)
There are many private insurance companies that offer long-term and short-term health insurance plans outside of the ACA and state health insurance exchanges. If you're worried about the level of coverage that you may receive outside of an ACA plan, don't be. Private healthcare plans sold outside of the ACA are required to meet its minimum essential benefits.
Unless otherwise specified, you usually cannot sign up for a private health insurance plan outside of the ACA until the open enrollment period rolls around. The primary reason for this is to keep pricing and terms more consistent with those of the ACA.
Purchasing a Plan Outside of the ACA
Primarily, you have three different ways to purchase a health insurance plan outside of the ACA:
Insurance Agents

Online Marketplace Websites
Health insurance plans sold outside of the ACA can be purchased at any time permitted by the providers. Some sell plans that aren't considered "marketplace" plans year-round, but typically wait until the Open Enrollment Period begins.
Private brokers can sell policies that last anywhere from a month to six months, also known as "short term policies", year-round. These limited policies are meant to bridge gaps in insurance coverage for any reason, from leaving a job to waiting for a Medicare policy to kick in.
When Should You Shop Outside of the ACA?
An ACA plan can be cost-effective, but only if you meet particular income thresholds. A good way to determine whether or not you qualify for a low-cost ACA plan is to use their Income Level Calculator. If your income is above the threshold, you should shop outside of the ACA to find a plan that will work for you.
If you fall into any of the groups below, you should consider shopping outside of the ACA:
If you're near the 400 percent level of the poverty line. At this level, you receive little subsidy and no payment assistant.

If your individual income is $46,800 per year or greater.

If your family income is $95,400 per year or greater.
Shopping outside of the ACA is also a great way to find all of the health insurance plans that are available in your area. If a policy doesn't meet ACA standards, you won't be able to find it on the exchange. You'll also find that some providers do not list their policies with the ACA for a variety of reasons.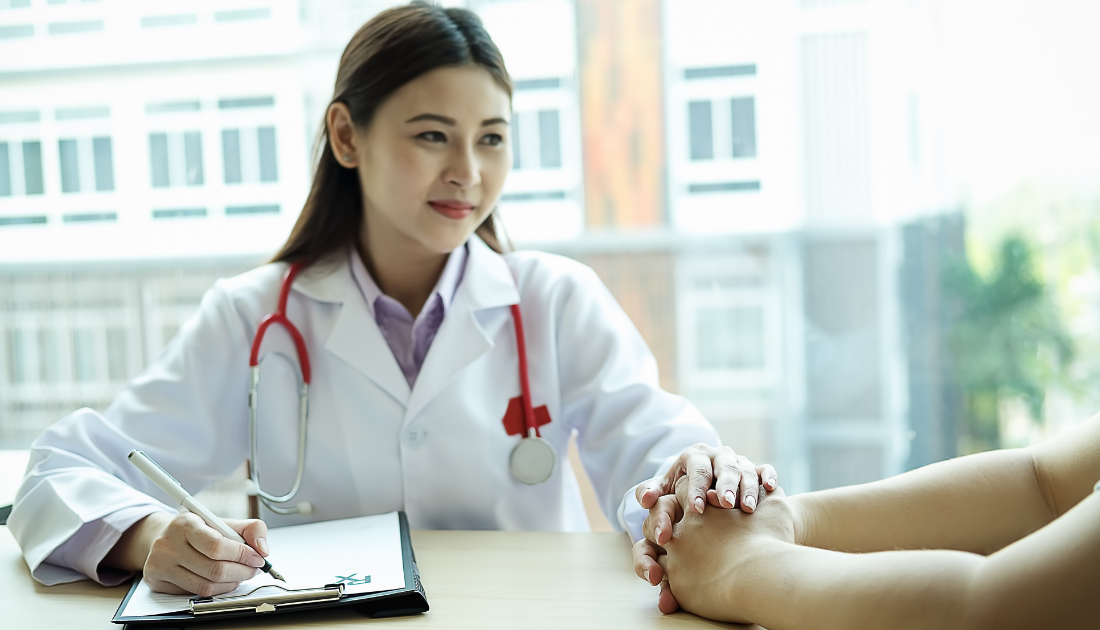 How to Sign Up for Health Insurance During Open Enrollment
Health insurance plan pricing and coverage terms can either apply to an entire state, or they can apply to just parts of your state, such as certain counties or metropolitan areas. Providers determine coverage limits and pricing on specific factors. One factor is the health care resources, such as hospitals or primary care centers, in your area. The other is the demand for the services provided by those resources.
When you're reviewing health insurance plans offered through the ACA, keep in mind that each plan provides basic services and essential protections at no extra charge. For example, all ACA plans offer necessary mental health screening services, including detection and treatment for substance abuse and addiction.
What are the "Metal" Levels?
Plans offered through the ACA apply differently to each state, whether completely or partially. Providers present their plans to the federal and state exchanges for approval before offering them to the public during Open Enrollment. The ACA then groups those plans by the extent that they cover costs or require payment from the consumer.
These plans are offered in "metal" levels, or classes dedicated to the percentage of pay split between the insurance company and the consumer. The "metal" level groupings are as follows:
Bronze: Offers the lowest monthly premium and the highest cost-for-care amount. Your deductible on a bronze plan can be thousands of dollars per year. Bronze plans are good if you're looking for an inexpensive way to protect yourself from worst-case scenarios.

Silver: At this level, costs begin to drop, but premiums begin to increase. Your deductible on a Silver plan will typically be lower than deductibles found in Bronze plans. Silver plans are great if you qualify for savings*, or if you're willing to pay a little more to have more routine care covered.

Gold: Offers the second-highest monthly premium and the second lowest cost-for-care rates. Deductibles on Gold plans are very low. These plans are helpful if you need a lot of care throughout the year.  

Platinum: Offers the highest monthly premium and the lowest cost-for-care rates. A Platinum plan begins paying its share earlier than the others because the deductibles are incredibly low.
*To qualify for payment assistance with purchasing a Silver plan, you must have an income between 150 to 250% of the Federal poverty line.
When you break it down to percentages between what the insurance company pays vs. what you'll pay for care out of pocket on each plan, your figures look like this:
Bronze: Insurance company pays 60%, you pay 40%

Silver: Insurance company pays 70%, you pay 30%

Gold: Insurance company pays 80%, you pay 20%

Platinum: Insurance company pays 90%, you pay 10%
It's important to note that plans in each level provide free preventive care. Some plans even offer some free or discounted services that are available before you meet your deductible. Depending on your income, you may also be able to lower your premium for plans at any level.
What are Catastrophic Health Plans?
In addition to the "metal" level plans, the ACA offers Catastrophic health plans. Catastrophic health plans are like Bronze plans in that they offer low monthly premiums, but have very high deductibles. These plans cover the same health benefits as other Marketplace plans, as well as certain preventive services at no cost. 
Only certain groups are eligible for Catastrophic health plans. Those who are eligible include:
Individuals under 30 years of age.

Those of any age with

hardship

or affordability exemptions (based on

Marketplace

* or job-based insurance being unaffordable).
If you're in one of these groups, you'll see Catastrophic plans displayed as you compare plans in the ACA Marketplace.
*In previous years, a tax penalty was levied upon those who did not have health insurance coverage for a portion of the year. As a result, if you could not afford Marketplace or job-based insurance, you were able to qualify for an exemption if you chose not to buy a Catastrophic plan at the very least. The penalty was waived in 2019, so exemptions are no longer necessary. However, Catastrophic plans are still available to customers who need them.
While you can use a premium tax credit to reduce the cost of a "metal" plan, you cannot do the same with a Catastrophic health plan. It's very important to compare between Catastrophic and "metal" plans before you make a final decision.
Deductibles for Catastrophic health plans are also historically very high. In 2019 and 2020, respectively, deductibles for all Catastrophic plans were $7,900 and $8,150. This is the amount that you would have to pay out of pocket before your insurance company would begin to pay for services without copayment or coinsurance.
Who is Eligible to Sign up for Health Insurance Plans Outside of Open Enrollment?
Certain life events may happen that keep you from signing up for health insurance during the Open Enrollment period, or cause you to need health insurance after Open Enrollment is closed. Because of those life events, there are exceptions built into the law and regulations that allow you to obtain coverage for a certain period of time after Open Enrollment has closed.
This 60-day enrollment extension period is known as Special Enrollment. Below, you'll find some of the life events that qualify you to sign up for health insurance during a Special Enrollment period. 
The birth of a child

Adoption of a minor

Marriage

Relocation to a different state

Loss of coverage as a dependent

Loss of job-based coverage
ACA Benefits Exist Only in ACA Plans
Let's say you find a plan you like in the ACA Marketplace. You also find a similar plan in the private marketplace. The premiums may be comparable, but only the ACA Marketplace offers subsidies and assistance to help you pay that premium if you need it.
The ACA Marketplace is the only retail spectrum that offers financial assistance, such as subsidies and tax credits, to help you cover the cost of your plan. You cannot receive financial assistance to help cover your health insurance plan if you purchase like or similar plans through a private company or broker, but you may be able to get it at a lower price regardless, especially if your income is too high to qualify for assistance with an ACA plan.
Embrace the Opportunity to Compare
The ACA Marketplace provides an excellent option for you to find and choose better coverage with fewer denials and restrictions. Options at the State level and private carriers provide choice coverage as well. 
Comparison shopping is the best way to find a health insurance plan that works best for you and/or your family. When you're comparison shopping, you're giving yourself the power to set priorities in costs and coverage as you shop for health insurance.
Do you need help finding a health insurance plan that meets your needs? Please give us a call today at (800) 318-9984 to speak with a licensed representative who can help you find a health insurance plan that suits your needs the best.
Key Resources:
What to Look For in Private Health Insurance Providers
Are There Any Temporary Health Insurance Companies?
The 'Metal' Categories: Bronze, Silver, Gold & Platinum
Hardship Exemptions, Forms & How to Apply
Exemptions From the Requirement to Have Health Insurance