When should you get health insurance for newborns?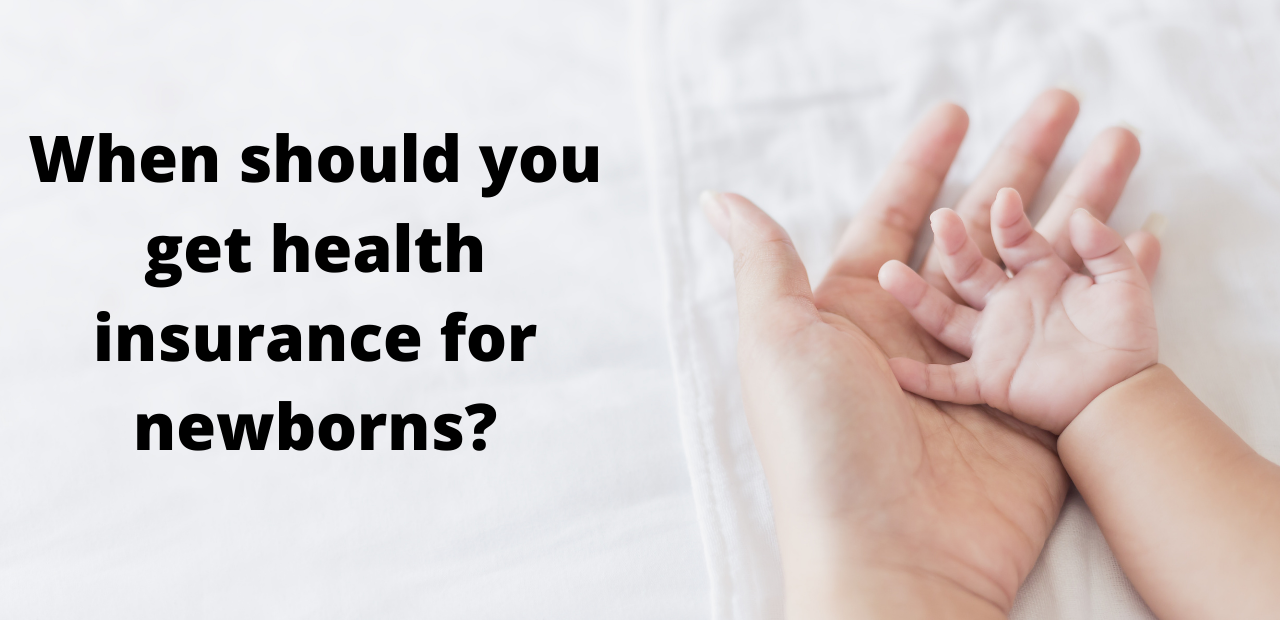 Just the Essentials…
Your existing health insurance plan will cover you during pregnancy: plans cannot refuse to cover you nor charge you higher fees if you are pregnant.

Your newborn can be covered under either parent's plan for the first thirty days of their life: upon being enrolled in a plan, they are retroactively covered for the period of time they were not insured.

You may be eligible for Medicaid if you are pregnant and uninsured or underinsured. If you are covered by Medicaid for any reason when you give birth, your child is automatically enrolled in the Children's Health Insurance Plan (CHIP) for one year.

Having a child qualifies you for a Special Enrollment Period

, allowing you to change your Marketplace coverage.
Why is it so important to ensure my baby is covered by a health insurance plan?
Welcoming a child into the world can be one of the most exciting and rewarding parts of a person's life, but it can also be the most stressful.  There are so many things to worry about when welcoming your little bundle of joy to the world, from setting up a nursery to buying new clothing. Then, in the midst of the happiness comes every mother's concern:  what if something happens to the baby?
The thought of your newborn getting sick is one of the most terrifying things a parent can imagine, which is why making sure that your baby is insured is critical. This, of course, begs the question: when should I get health insurance for a newborn?
Health Insurance for Infants: Before and During Delivery
Luckily, your health insurance has you covered from the moment you discover you're pregnant. Prenatal care is considered a preventative service, which your insurer will pay for even before you meet your deductible. This includes things like ultrasounds, chorionic villus sampling (CVS), and amniocentesis, which serve to monitor your baby's health and alert you to any issues well before delivery day.
When the day finally arrives, you're still covered: maternity and newborn care are one of the ten essential benefits all Marketplace plans are required to offer by federal law. If you are uninsured and do not qualify for a Special Enrollment Period, you may qualify for Medicaid under state law. Insurers also cannot reject your enrollment due to pregnancy, though you are still limited to applying during the Open Enrollment Period in most cases.
Be aware that you may need to pay a deductible before your insurance covers maternity services fully.
Health Insurance for Newborns: Once Your Baby Arrives
Once your child is born, a few services are automatically covered by your insurance. These include an Apgar test to screen for any heart or lung problems, eye drops and vaccines to prevent complications, a screening for various health conditions, and a hearing test. You are also entitled to a minimum hospital stay of 48 hours for a vaginal delivery and 96 hours for a caesarian section, regardless of whether you're at an in-network hospital. You may choose to leave early, but your provider cannot force you to leave or refuse to cover your stay. 
Afterward, when your baby is finally in your arms, you have a little bit of time to breathe more easily. Thanks to the Newborn's Act of 1996, children are covered under their parent's insurance for the first thirty days following birth or adoption. If the parents have separate coverage, the baby can be covered under either plan. 
During this time, you should contact your insurance provider to learn how to add your baby to your plan. You may also apply for a Special Enrollment Period for up to sixty days following your child's birth. This allows you to freely enroll in any plan on the Marketplace, even if you are currently uninsured. If you qualified for Medicaid due to your pregnancy, but lose eligibility after giving birth, you will continue to receive coverage during this period. 
As long as your child is enrolled during this period, they will be covered with an effective starting date of the day they were born.
Health Insurance for Babies: After You Bring Your Child Home
Babies need a lot of medical care during their first year. Newborns are required to receive a well-baby check-up at least six times before their first birthday, which is meant to monitor and record your child's developmental milestones. Your insurer is required to cover these visits, even before you meet your deductible.
If you choose to breastfeed your baby, you are also entitled to counseling and a breastfeeding pump if required.
Other preventive services are covered at no cost to you, including vaccinations, health screenings, and preventive treatment for specific conditions. 
Beyond this, all children's healthcare plans offer slightly more comprehensive coverage than those for adults, offering oral and vision care as an essential benefit. While these likely won't be relevant during the first year of your child's life, it is still important to keep in mind.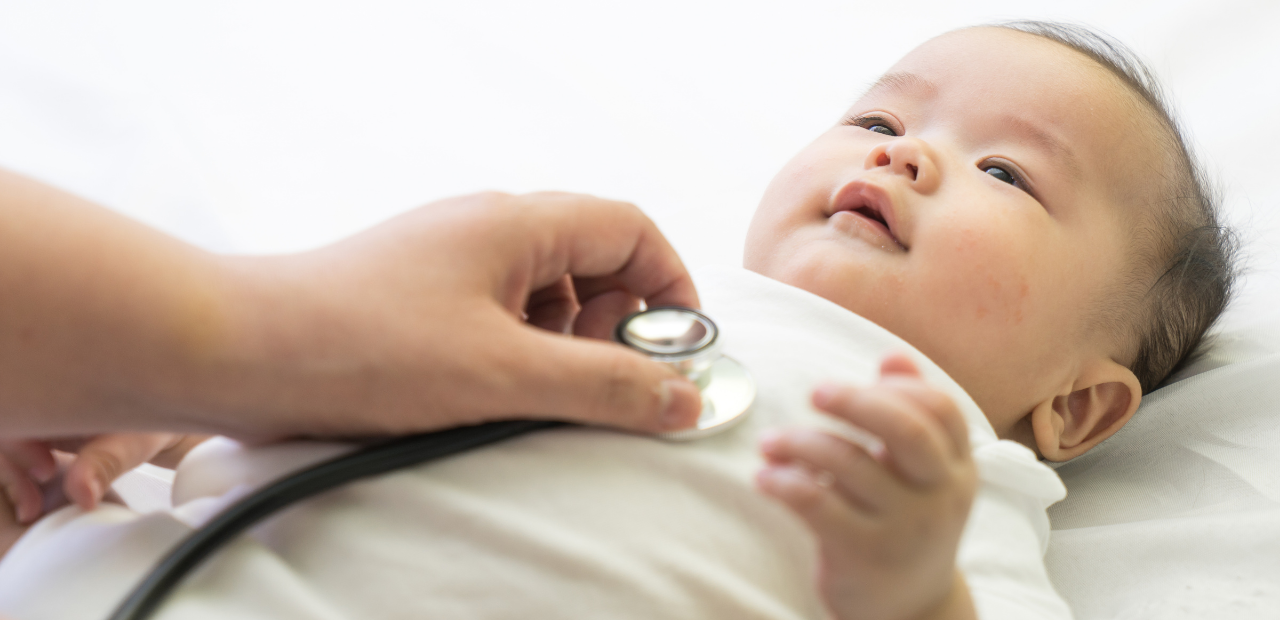 Can my child be rejected for a pre-existing condition?
No. In fact, it is illegal for any insurer on the Marketplace to reject any applicant due to a pre-existing condition, nor can they charge you more based on your health. Government-run insurance plans (like Medicaid) also fall under this rule.
Newborns receive a layer of added protection: in the highly unlikely event you have a grandfathered health plan, the Newborn's Act requires all insurers to cover your child, regardless of pre-existing conditions. However, if you are still enrolled in a decades-old insurance plan that doesn't cover pre-existing conditions, you may want to switch to a more up-to-date plan during Special Enrollment.
What if I can't afford health insurance for my child, but don't qualify for Medicaid?
Many people, especially young people, fall into this category: they may have an inexpensive , catastrophic insurance plan to cover their own needs, but covering the medical needs of an infant is not always in the budget. 
Luckily, the government has a program for this situation as well: it's called the Children's Health Insurance Plan (CHIP). If you enroll in Medicaid, your children are automatically screened for CHIP eligibility. You can also enroll your children in CHIP on their own while keeping your Marketplace plan. 
If you qualified for Medicaid during your pregnancy, your child is automatically eligible for CHIP without an application, but the coverage will only last for one year. Be sure to either reapply or find different coverage before their first birthday.
CHIP covers all the essential benefits for children, including medical, dental, and vision needs. You may still be required to make copayments for certain services, however.
Health insurance for a newborn is important, and it's important to understand that you're not on your own in this situation. Your state and federal government have a wide variety of plans to help you keep your baby insured, whether you need to cover the few weeks after birth, or their entire first year. With the right insurance, you can set your baby on the path to a happy, healthy future.
Not insured? Don't wait: our licensed insurance agents can help you learn more about the wide variety of plans that may be available for you and your family. Call us at (800) 318-9984, or enter your zip code to get a free quote today.
Key Resources:
1. How much does Prenatal care cost?
2. What do Marketplace Health Insurance Plans cover?
3. The Newborns' and Mothers' Health Protection Act of 1996
5. Health Insurance Benefits: Breastfeeding
6. Health Insurance Benefits: Preventive Care for Children
7. Health Insurance Benefits: Pre-Existing Conditions
8. What is a Grandfathered Health Plan?
9. The Children's Health Insurance Program (CHIP)