What is a CDHP Medical Plan?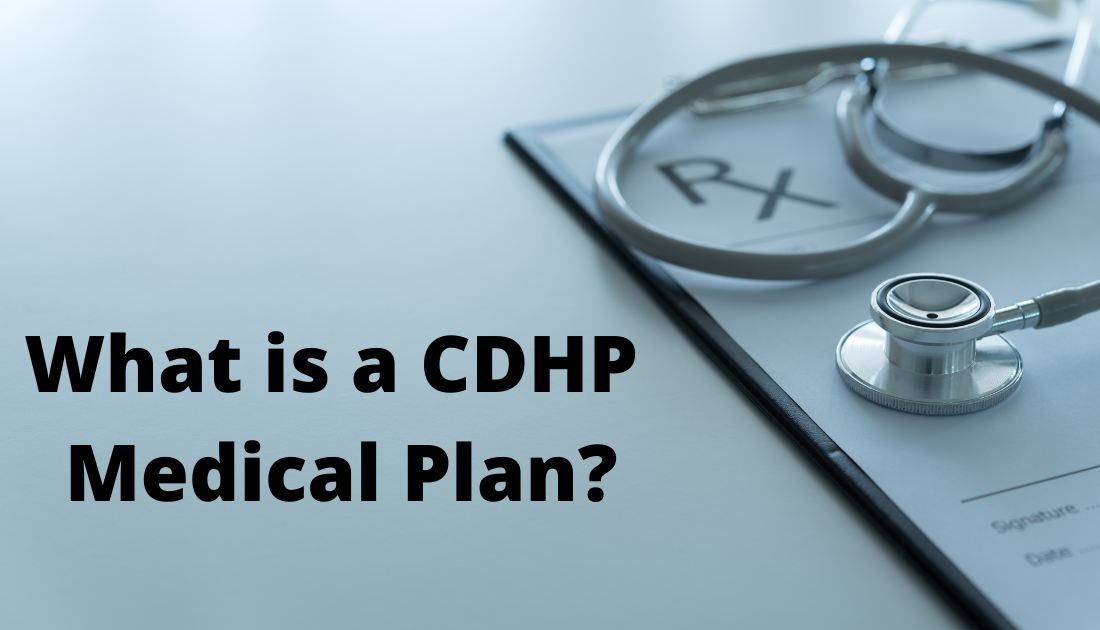 Just the Essentials...
CDHP medical plans combine health savings accounts with high-deductible insurance plans.

CDHP medical plans may help you save money if you don't have chronic health issues.

CDHP medical plans have been restricted by recent legislation.
CDHP: Consumer-Driven Health Plans
CDHP plans, or consumer-driven health plans, are a type of health insurance plan with a different structure than most others. These plans allow the use of health savings accounts, health reimbursement accounts, or other similar account types in conjunction with a high-deductible health plan for medical emergencies.
Consumer-driven health plans are considered as such for a variety of reasons. The main reason these plan types are considered to be "consumer-driven" is that all claims are settled by the policyholder using their own account. This differs from a normal health insurance plan in that your insurance company is not deciding which portion of your expenses they are obligated to pay.
With a consumer-driven health plan, you are completely in charge of your own care. This often results in a higher level of satisfaction with CDHP plans over more traditional health insurance plans. In fact, studies have shown that patients with CDHP plans are more likely to ask about the cost of medical treatments, and that patients with CDHP plans who have chronic conditions are more likely to follow their treatment plans more closely.
Compare health insurance plans in your area to find one that's right for you today. Enter your zip code above and compare personalized costs for free!
CDHP Plans and Federal Legislation
The passing of the Affordable Care Act (ACA) imposed certain new restrictions on CDHP plans. In the past, policyholders with CDHP plans were completely responsible for paying the costs of routine medical expenses with funds from their HSAs. Now, all routine medical expenses must be fully covered by the insurer.
The ACA was not the first law to impose restrictions on CDHP plans. In 2003, federal legislation was passed that brought significant changes to the CDHP market. This new legislation provided tax incentives to policyholders who had CDHP plans, further tempting potential policyholders to choose a CDHP plan over a traditional health insurance plan.
CDHP Plans: Support and Criticism
CDHP plans are an incredibly divisive part of any healthcare discussion. Supporters and critics of CDHP plans are passionate about their positions, and both parties make convincing points backed up by scientific data.
To supporters of CDHP plans, the primary benefit for policyholders is the lower premium cost due to the fact that the primary health insurance plan itself carries a high deductible. They also see CDHP plans as a main driver to lower the cost of health insurance premiums overall via extra competition, which would also lead to improvements in service quality.
Critics of CDHP plans make the claim that policyholders with less money and little education on the subject will not get the healthcare that they need because they're worried about the cost. They also believe that the average person is not informed enough to have the freedom that CDHP plans offer, and that the big decisions should be left to health insurance professionals.
High-Deductible Health Plans
The primary benefit of a high-deductible health insurance plan is the low premium cost. The downside of these plans is that you likely won't meet your deductible unless you experience a serious medical event. Don't let this scare you away from a CDHP medical plan, though: the health savings account associated with your plan will always cover the expenses that the high-deductible health plan portion does not.
What is a Health Savings Account, and How is it Funded?
Health Savings Accounts (HSAs) are a type of savings account for medical expenses. They allow easy access to funds by providing a debit card that you can use for medical services or prescription medications. These debit cards are issued by a bank associated with your health insurance company, or even by the health insurance company themselves.
As the policyholder, you are the primary source of funding for your HSA. If you are enrolled in a job-based health insurance plan, you set a certain amount for pre-tax contributions to go into your HSA each pay period. If you are enrolled in a private CDHP medical plan, then you choose how much to put into your HSA as you need it.
What Happens if the Money in Your Health Savings Account Runs Out?
If the funds in your HSA run out, then your health insurance kicks in to cover expenses. The timing of the insurance kicking in depends on your plan. When you're comparing quotes for different plans, be sure to look at this aspect of each plan. If your HSA still has funds at the end of the year, that leftover balance will be applied to the next year's medical expenses.
Is a CDHP Plan Right For Me?
While they're beneficial to some, CDHP medical plans aren't for everyone. These types of health insurance plans are great for those who do not have chronic health issues and want to save money. If you have chronic health issues and require medical services on a regular basis, a CDHP plan may not be the best option for you.
Find a health insurance plan that meets your needs. Enter your zip code to begin comparing plans in your area today.