How hard is it to find affordable health insurance companies?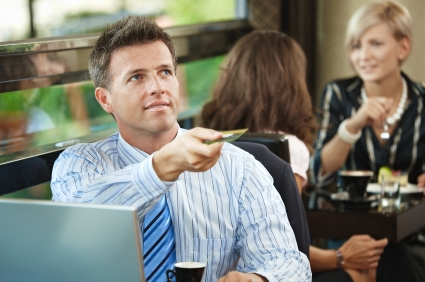 Finding affordable health insurance is not too hard, depending on your situation and what your definition of affordable is. Those who can get insurance through their employer are in the best shape, since they qualify for a group discount and their employer will probably pay a large portion of the premiums. For them, finding affordable health insurance is as easy as picking which plan they want to go with.
Those who belong to a professional organization may have an easy time finding affordable health insurance, too. Some organizations arrange for reduced cost health insurance for their members based on group rates. For those over 65, Medicare is probably the most affordable form of health insurance for seniors and they don't have to look for it at all. All seniors need to do it sign up for Medicare just before becoming old enough to be eligible.
If you need an affordable health insurance policy, just use the FREE search tool by filling in the ZIP code box now!
If you are looking for private health insurance, you can be in for a rougher time finding a health insurance policy that will fit your budget. You will need to check several different health insurance companies and compare them based on different criteria. Then you'll be able to decide which one provides what you need for a price you can afford. The internet is a valuable tool for this, particularly if you use comparison shopping sites.
What should I be looking at when comparing companies?
The first thing you need to know when looking at health insurance companies is what level of coverage they provide. Find out what percentage they cover for different visits or procedures, and if there are any medical services or procedures that they will not cover. Find out how much your copayments and deductibles will be.
Of course many people think first about premiums when comparing health insurance, and premiums are definitely important. When comparing health insurance premiums, it is important to make sure that you are including all the discounts you qualify for, including group discounts and good health discounts. Often times what you see online will be a discounted premium. You may need to call the health insurance company directly to make sure you qualify for the rate that is quoted.
Another thing that should be considered when looking at HMO and PPO health insurance plans is the network. You should always check to see if your choice of hospital, specialists and primary care physicians are in a company's network. It's also a good idea to find out how much more you would pay if you had to obtain medical services outside of the network.
How much money will I save by joining an HMO plan?
According to the LA Times article titled "A Shift Toward Smaller Health Insurance Networks", people can save as much as 25 percent on their health insurance premiums by switching to an HMO. There are, of course, other variables involved. These include the region, type of plan, deductible, copayment amount and other discounts.
One must weigh the cost savings of an HMO against the convenience of a PPO or other plan, as well. If you save 25 percent on your premiums but need to constantly go out of network and pay extra for health care services, you may not have any net savings at all. Similarly, if you are saving money but you are forced to see a doctor you don't like or don't trust, you'll have to ask yourself if it is really worth it.
How can I be sure a health insurance company is a good one?
A great place to begin checking on a health insurance company is through the Better Business Bureau. The BBB will show a list of complaints against a given company and also supply a list of companies that are accredited with them. Companies accredited with the BBB will have a letter grade attached to them based on customer interactions.
Besides the BBB, you can also search for complaints about a health insurance provider on the internet. Usually if you type a company name and the word "complaints" into a search engine, you can find out what negative things people have to say about the business. While a hundred complaints about a business is a pretty clear warning sign, you should take the time to read the complaints against companies with a small to medium amount of complaints—sometimes there are logical explanations for the problems.
If you want to find good rates from top rated health insurance companies, type your ZIP code in the FREE quote tool today!