Does Health Insurance Cover Dermatology?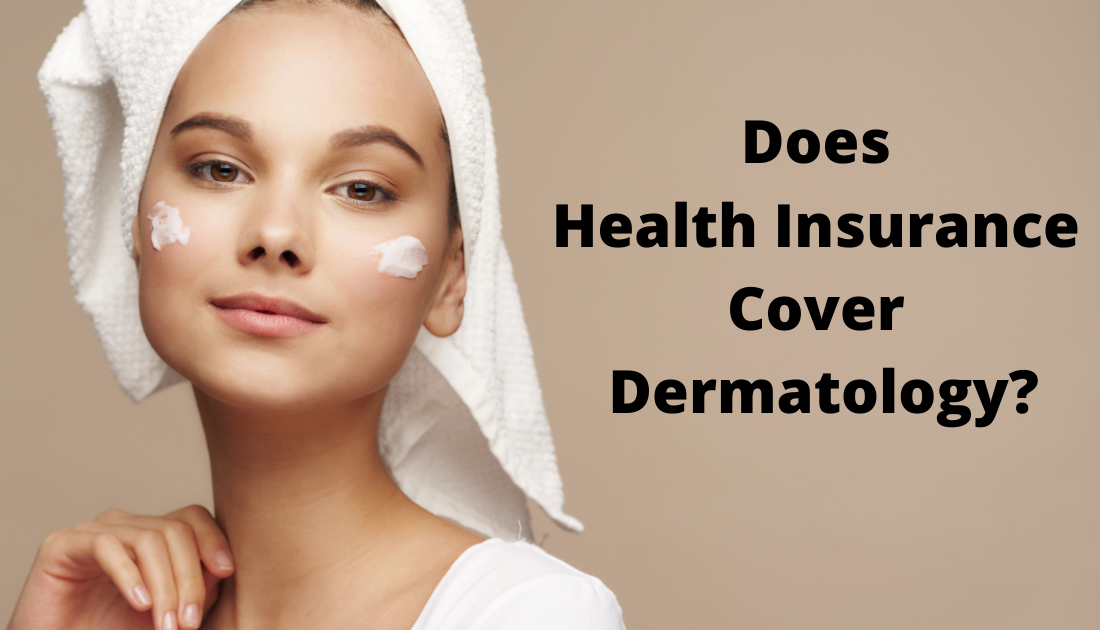 Just the Essentials...
Dermatology is a medical specialization that involves skin and skin-specific conditions.

If treatment is medically necessary, dermatological services should be covered by health insurance.

It's important to understand what dermatological services may or may not be covered by your health insurance plan before seeking care.
Will My Health Insurance Pay for Dermatology Treatment?
Of the medical specialty services available to you today, dermatology is probably the most mainstream. Thousands of people visit a dermatologist each day for different skin issues. Like traditional healthcare, most dermatological services are covered by health insurance. However, some conditions, procedures, and medications may not be.
Insurance companies use specific guidelines to determine whether or not a service is medically necessary. Medical necessity is the primary factor that determines whether or not a particular healthcare service is covered by your health insurance. It's always a good idea to read your policy and refer to it several times a year to learn which services may or may not be covered.
If you're considering a visit to the dermatologist, you're probably wondering whether or not the service you need will be covered by your health insurance. To help you find some answers, we'll take a look at a few different situations below.
Explore health insurance coverage options for needed dermatological services today. Enter your zip code into our free tool above to compare health insurance options in your area.
What Makes a Visit to the Dermatologist Medically Necessary?
To determine whether or not your health insurance will cover your visit to the dermatologist, you must first see if your reason is deemed medically necessary. For a service to be considered "medically necessary," it must:
Be an evaluation for a medical condition

Be a diagnostic visit

Be a visit to continue treatment for a medical condition
If you are visiting a dermatologist to treat a specific skin condition, your insurance will probably cover the visit.
Treatment for several skin conditions are considered "medically necessary" and covered by health insurance. Some of the most commonly-covered skin conditions include:
Skin cancer

Rashes

Psoriasis

Skin or fungal infections

Warts

Hives

Skin allergies

Shingles
A Quick Note About Acne Treatment and Microdermabrasion
At one time, health insurance providers did not consider acne treatment to be medically necessary. However, lobbyists, patients, and physicians have encouraged insurance companies to cover acne treatment as acne can lead to scars, skin infections, and other health complications.
One particular treatment for acne is microdermabrasion, which is a procedure that isn't always covered by health insurance. Microdermabrasion is a procedure where skin is gently sanded to reveal smooth, healthy layers under thick outer layers. The procedure is often used to help with scar removal.
To treat your acne, your doctor may suggest microdermabrasion. This doesn't mean that your health insurance will cover the procedure, though. If your insurance does not approve the procedure, you may be allowed to appeal the denial, or your insurer may advise you on procedures that are alternatives to microdermabrasion. If you find yourself in this situation, your health insurance company and your physician's office will have to work together to find a solution.
What is an Elective Dermatological Procedure?
Services that are not deemed medically necessary are considered elective procedures. Elective procedures are scheduled in advance and are not the result of a medical emergency, and they're often done for cosmetic reasons. Because these types of procedures are considered cosmetic and have no medical urgency, they are not considered medically necessary.
If you underwent a dermatological procedure and it was not covered by your insurance, be sure to check the code. It was likely coded as elective or cosmetic, and therefore health insurance would not cover it. Some examples of elective dermatological procedures include:
Botox injections

Facelifts

Tattoo removal

Chemical peels
When in Doubt, Get a Referral
Even if you think your health insurance will cover a visit to the dermatologist, having a referral always helps. Some health insurance companies will require you to receive a referral from your Primary Care Physician (PCP) before seeing any kind of specialist. If you do not secure a referral before you visit a dermatologist, your appointment may not be covered at all.
It's also important to know if there will be more than one specialty involved in your care. For example, if your treatment plan involves scars, you may have a dermatologist and a plastic surgeon involved in your care. If this is true, you'll need to have a referral for both doctors. One doctor will likely be the lead in this scenario, and their office will help you keep on track with paperwork.
What Should I Do Before I Make an Appointment?
If you're currently under the care of a dermatologist and are planning to switch to another health insurance plan, you should contact your doctor to find out which plans are accepted. Checking before you make an appointment can help you feel more confident about your coverage. If you visit a doctor that isn't on your insurance plan, or a physician that's out-of-network, you'll have greater out-of-pocket costs.
If you are referred to a dermatologist and already have health insurance, you should make sure that the physician is covered under your plan before making an appointment. If you can't find a dermatologist in your area, you can contact your health insurance company directly for a referral.
Make sure your dermatological needs are covered. Use our free comparison tool by entering your zip code to find health insurance plans in your area that meet your needs.
Key Resources: